ok chaps... here was the first attempt to smoke up 500 g of grains.
First, we fire up the smoker coals, and had some woodchips soaking in water. These are "mesquite" chips, which is what I actuallly had on hand, not Hickory, oh well.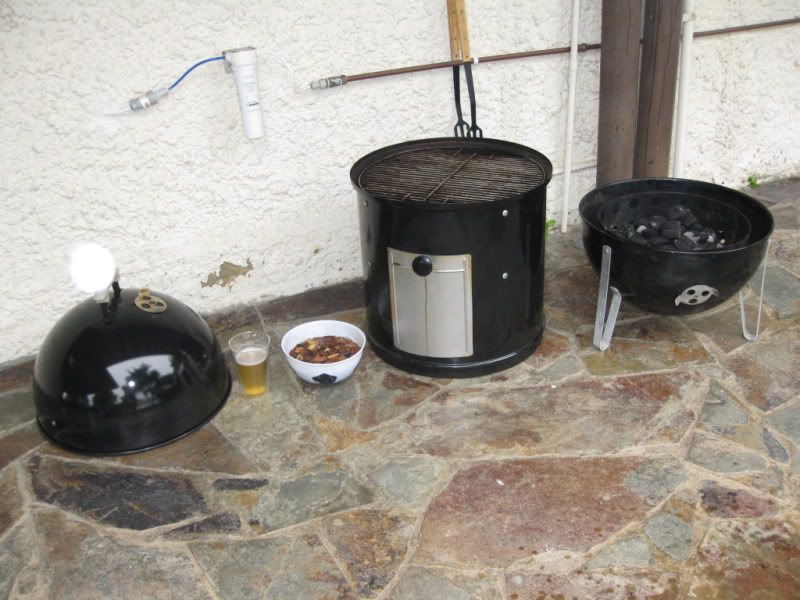 I thought for good smoke saturation, I'd use a kitchen strainer, found one conveniently without the extended single handle. If you look carefully you can see water pan directly underneath the grain basket.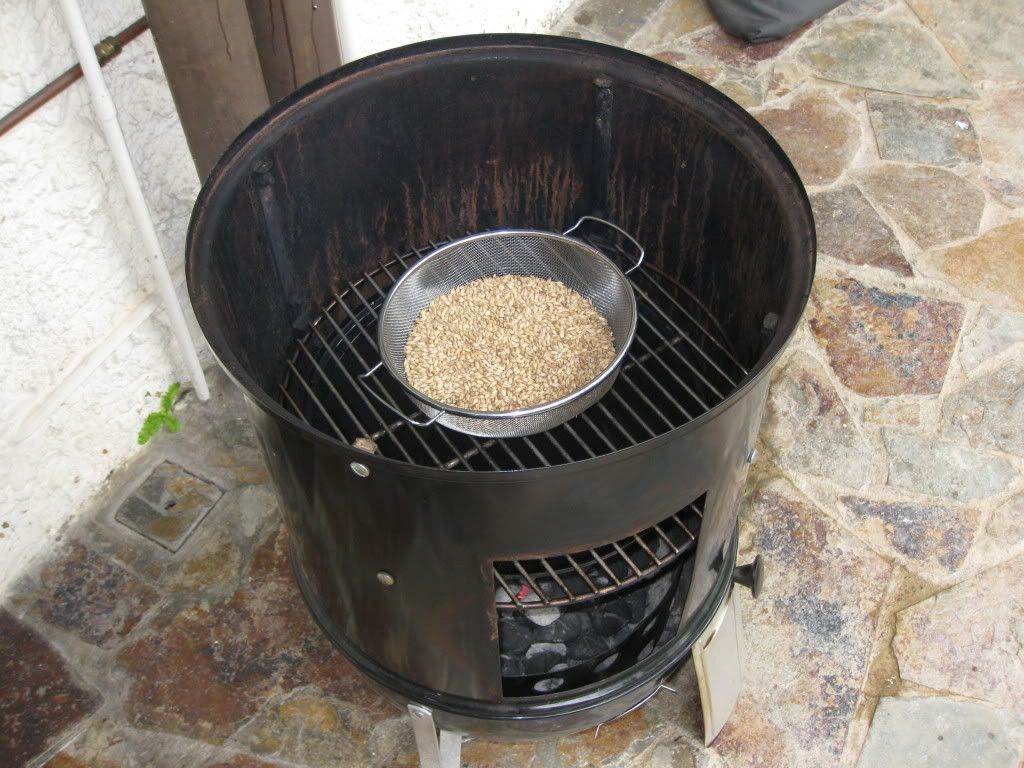 then the woodchips go onto the coals ....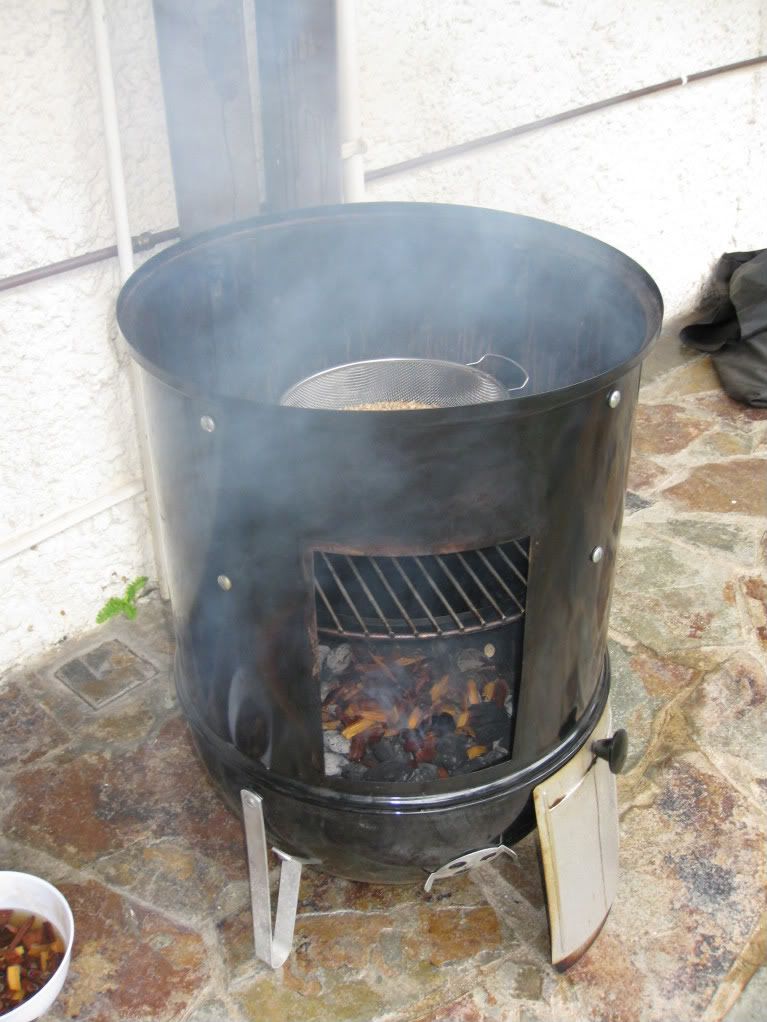 Then I seal it up, insert themometer so I can see whats going on, smoke for an hour as low a temp I can manage.
Then, I add a couple of chickens for dinner
(after removing the grain of course...
)
Hunty